Exhibits
Cotuit Ctr for the Arts- Color & Light- May 9 - June 19, 2021
4404 Falmouth Road, Cotuit, MA
A set of six acrylic paintings on board , 5" x 5", framed in maple with black border. I did this early in the lockdown in 2020 playing with acrylcs and working the six boards all at the same time. This was a fun project to do.
---
Cultural Art Center of Cape Cod - Black & White - Online
https://www.cultural-center.org/blackandwhite-intro
Blind embossing with sumi ink embellishment. This piece is 10" by 10". To purchase this piece, please email me. This piece is $125 including shipping within the continental US.
---
Cape Cod Art Museum - Collectors Corridor
60 Hope Rd., Dennis, MA
The Collector's Corridor is a new exhibit at the CCMOA presenting affordable artwork to purchase. I have been invited to show Autumn Dawn from my Through My Window series. This piece is a solar plate relief print with rolled color. I made the solar plate in my own studio but printed the series at the Woodstock School of Art.The piece is based on a charcoal sketch I did in a workshop with Jenny Nelson at the Artists Association of Nantucket. This piece has received the Best Technique Award from the Falmouth Art Center.

---
Shops
This online gallery is for Nantucket artists and I was invited to participate in this project in their new category, Island Outliers, those artists who were active in the arts on Nantucket but have since moved off-island.
Etsy Shops
My marbled papers and journals are available through my Etsy Shop.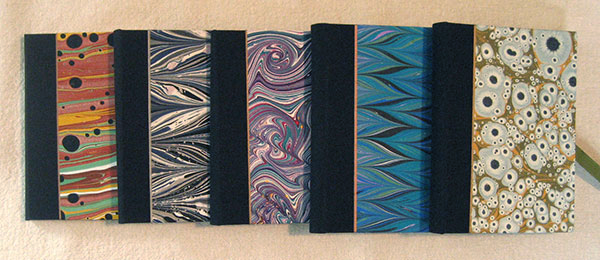 Woodruff Art Center
One North Market Street, Mashpee Commons, Mashpee, Ma 02649
The Art Shop also carries my hand bound journals and etched cards as well as unframed monoprints and etchings.