Exhibits
Floating Worlds
Printmakers of Cape Cod
May 19 - August 11
Duxbury Art Center, 189 Alden Street, Duxbury, MA 02331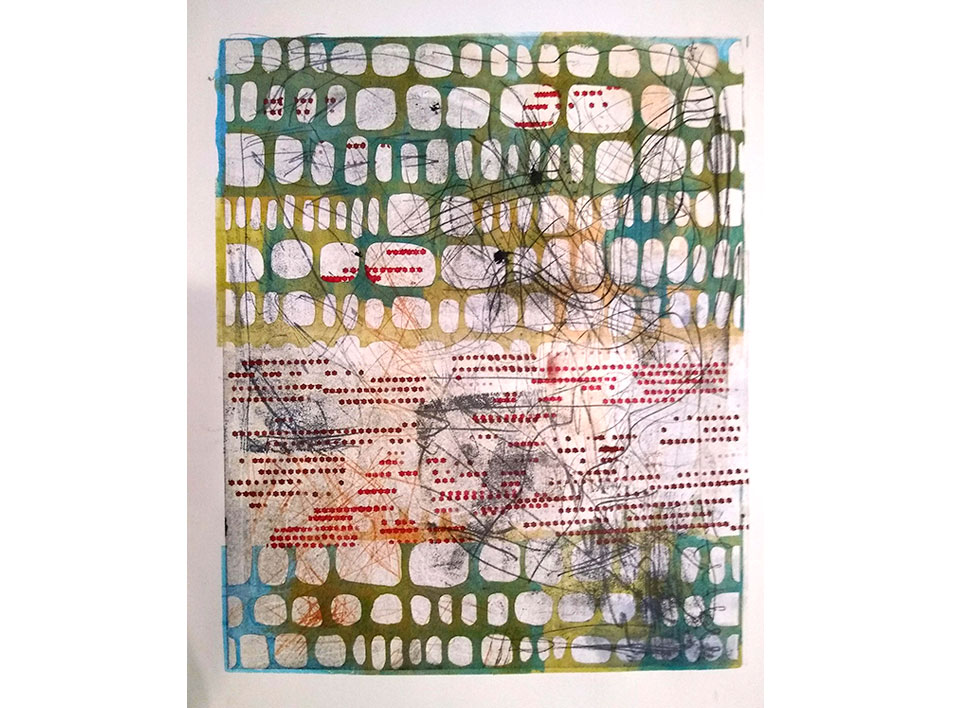 The Printmakers of Cape Cod was founded in 1976 by a group of five artists dedicated to the art of creating original prints. The original group included Marcia Howe of Orleans, who was a driving force among artists on the lower Cape, investigating new media and a variety of printmaking methods. Membership has grown to more than fifty artists.
The purpose of the Printmakers of Cape Cod is to foster and expand knowledge of printmaking in its members as well as in the general public. To that end, the group sponsors workshops, demonstrations and group exhibits which are open to the public. They offer social and educational opportunities for all interested in the production, enjoyment and acquisition of original prints. Current members practice traditional printmaking techniques, such as relief printing, intaglio, lithography and silkscreen. Many also incorporate innovative digital and photographic processes into their original prints and create unique prints, known as monotypes and monoprints.
Shops
Etsy Shops
My Etchings and Monoprints are available through my Printmaking Etsy Shop.
My Marbled papers, Historic and Modern, are available through my Marbling Etsy Shop.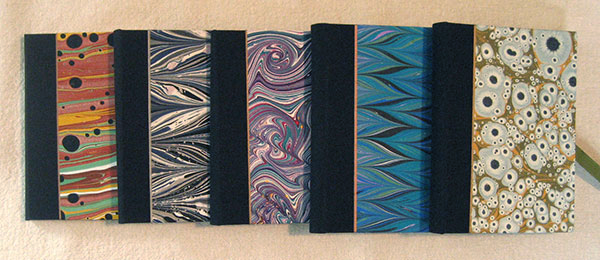 Cultural Art Center of Cape Cod
3480 Route 6A (Main St.), Barnstable, MA 02630
My hand bound journal books with Marbled paper covers, hand etched notecards and notebooks with decorative papers are availalbe at the Gift Shop

.
Woodruff Art Center
One North Market Street, Mashpee Commons, Mashpee, Ma 02649
The Art Shop also carries my hand bound journals with Marbled paper and etched cards.